This is a one-hour PowerPoint presentation, with time for questions. An exhibit and handouts will accompany the program.
Topics discussed:
Why feed birds
Foods to offer
Feeder options
Baffling for squirrels and other mammals
Creating bird-friendly habitat
Keeping the birds safe
Project FeederWatch
To set up a program, please contact the presenter Ilse Gebhard at (269) 375-7210.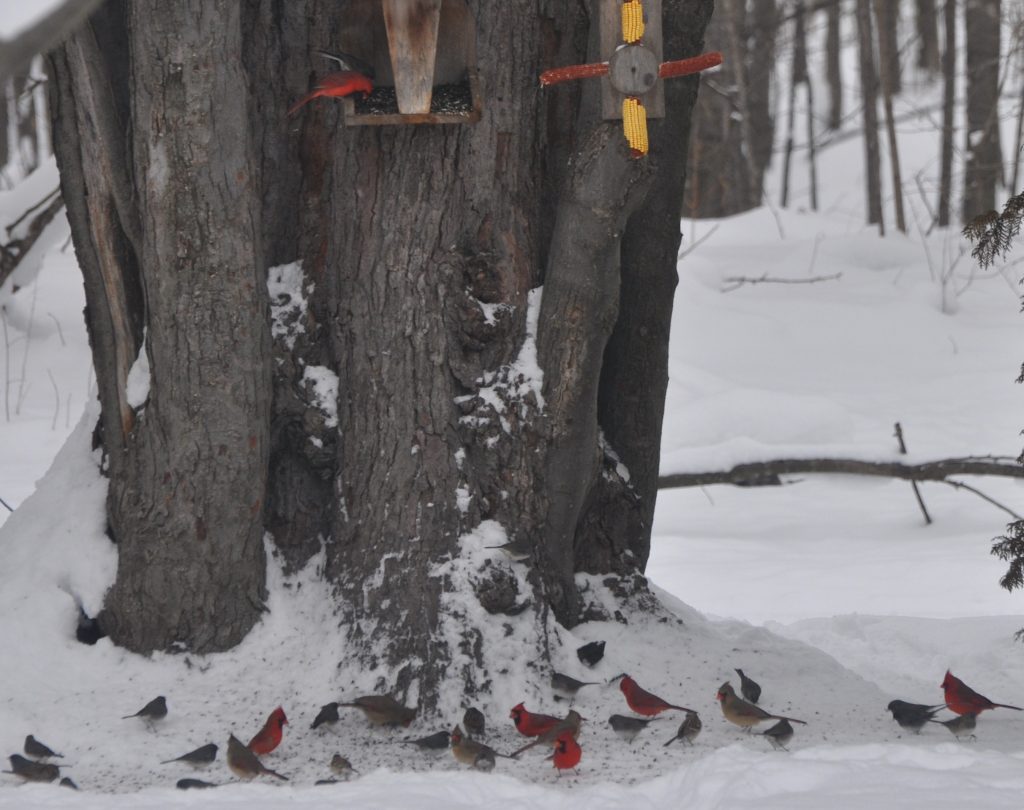 Winter Bird Feeding Station
(Photo by Jack Wyatt)